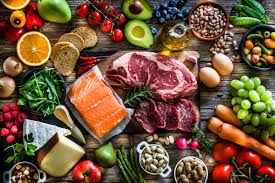 Are you looking to gain weight but don't know where to start? If so, you're not alone. Many Malaysian individuals struggle with maintaining a healthy diet that will help them reach their desired weight goals.
Fortunately, there are several meal plans that can help make the process easier and more enjoyable for those who want to add pounds in a healthy way. This article provides an overview of one such meal plan specifically designed for Malaysians looking to gain weight but at the same time, having a healthy meal diet plan Malaysia. It outlines the recommended food choices, portion sizes, and meal frequency as well as tips on selecting nutrient-dense foods and planning meals ahead of time. With this comprehensive guide, you'll be equipped with everything you need to create a balanced diet that helps your body reach its full potential!
Essential Nutrients
The primary focus of this meal plan is to provide your body with the essential nutrients and energy it needs to properly function while helping you gain weight in a healthy way. To achieve this, you should aim to consume nutrient-dense foods that are high in protein, carbohydrates, and healthy fats. You should also try to include a variety of fresh fruits, vegetables, and whole grains in your meals.
Portion Sizes
When it comes to portion sizes, the recommended amount is 1-2 servings of protein-rich foods per meal with 2-3 servings of carbohydrates and a small portion of healthy fats. Regarding meal frequency, the ideal number of meals per day is 3-4 with snacks in between if necessary.
Food Choices
In terms of food choices, lean sources of protein such as fish, chicken breast, eggs, lentils, and tofu are excellent options for gaining weight in a healthy way. For carbohydrates, you should strive for whole-grain bread and pasta as well as quinoa and oats. Healthy fats from unsaturated sources like avocados and nuts can also be included. Also, don't forget to incorporate colorful fruits and vegetables such as spinach, broccoli, oranges, and apples into your diet for additional vitamins, minerals, and dietary fiber.
Planning Your Meals Ahead of Time
Finally, it is important to plan your meals ahead of time in order to ensure that you are meeting your nutrient needs while still achieving your weight goal. This can be done by prepping and portioning out meals for the week on Sundays or setting aside specific times during the day to cook and eat. Taking these steps will help make healthy eating a more manageable process!
Conclusion
By following this meal plan, Malaysians looking to gain weight can achieve their desired results in a safe and healthy way. Eating a balanced diet full of nutrient-dense foods and planning meals ahead of time will not only provide the necessary nutrients for gaining weight but also ensure that you stay on track with your g